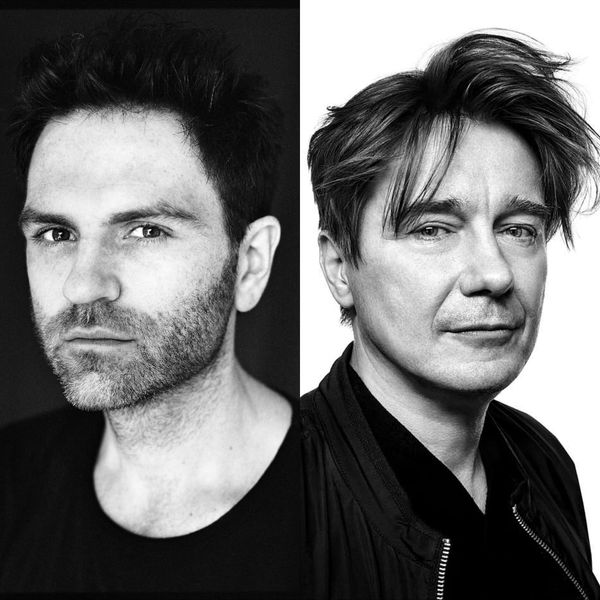 30.10.2021 ♦ TRELIŃSKI / JANCZAK !
We can finally share the news about the new upcoming project, a composing collaboration between Krzysztof and... MARIUSZ TRELIŃSKI. Work with such an inspiring, visionary artist is the biggest reward and one of those project that you await a very long time. We cannot write too many details yet, except for the fact that we are after the recording sessions with 75 pieces symphony orchestra and soloists at Smecky Studios in Prague. Stay tuned!
17.10.2021 ♦ SCORE FIRST REVIEW !
⭐️⭐️⭐️⭐️⭐️And here is the first review of the score from Even Mice Belong in Heaven! Review by Jon Mansell from The International Film Music Critics Association (IFMCA).
 To read the full review please click the link at the bottom.

[...] "We start today with music from an animated movie, which has a delightful score. Even Mice Belong in Heaven, has a musical score by Polish composer Krzysztof A. Janczak, and it is just so good. There is so much going on within the work its hard at first to take it all in, but after listening a few times one begins to hear just how ingenious and fun this is. The score which as far as I can make out is fully symphonic overflows with inventive and effective pieces which are brilliant to listen to just as music and away from the images it was intended to support. […] I do have to say it is a wonderful score, and one that is very easy to listen to, but at the same time has so much happening, the themes are affecting and at times dramatic and emotive, the orchestration too is entertaining. […] I cannot really say that I can compare the composer's style to anyone as it has to it an innovative and robust style and overall sound."
15.10.2021 ♦ EVEN MICE BELONG IN HEAVEN SOUNDTRACK TEASER !
🐭 The Soundtrack for Even Mice Belong in Heaven has been officially released TODAY and is available on all major streaming platforms! Here is a little Teaser!
For the Full Album please go to your favourite Streaming App! Enjoy! 🦊
Stay tuned and follow Krzysztof on Spotify !